Hello Blogosphere!!!
So here we are, a mother and son author duo going through this whole publishing process with one book complete, and the second in the pipe, just itching to be edited :D The work we've put into getting our debut novel in to the hands of the general public has been very rewarding, and we definitely have Twitter, Facebook and our lovely Tweeps to thank for that! This whole process has been an amazing experience and one we wouldn't change for the world. Like all writers (we hope), we absolutely adore our characters and love our story way too much to just have them passed around to our friends and family. We want to share them with anyone who is willing to take the plunge into the world we've created.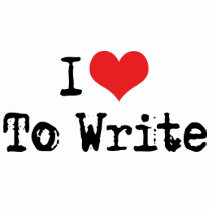 Now, we're not going to go on and on about who, what, where, when, or how. All we will say is that, yes, we've taken a risk, and yes, we hope it pays off, but at the end of the day isn't it really only about doing what you love! Well I guess we, as well as many other authors, are on the right track because we all love to write! So we say to anyone out there that has an idea, put it on paper, and work through the dreaded writer's block! You never know what wonderful world you will stumble upon in that creative head of yours!